New Horizon has a long history of delivering innovative design and maintenance services within the upstate of South Carolina.
Our industry experience and relationships with leading industry innovators place the company in a unique position to view the industry, its challenges and opportunities.
Reinforce the delivery of safe, reliable and affordable energy by providing cost-effective service excellence to SC Electric Cooperatives and their members.
To be a high-quality, cost-effective provider of choice for our members and affiliated organizations in the areas of engineering, operations and technology.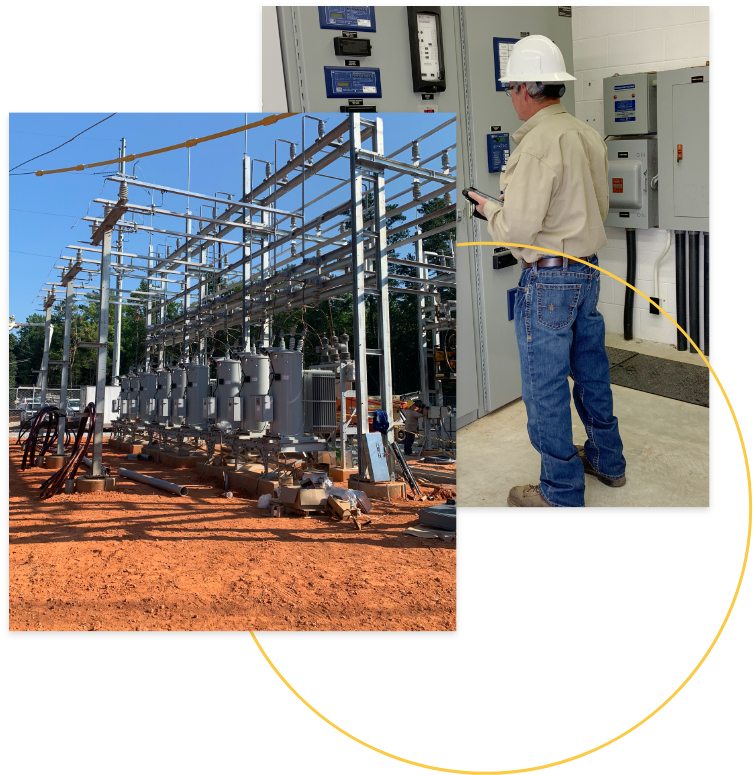 Integrity
We are committed to being honest, trustworthy and transparent with each person inside and outside our organization. We take responsibility for our mistakes and own them. We work quickly to resolve them, and make necessary adjustments to avoid repeating them in the future.
Respect
We are committed to the fair and equitable treatment of our members and those we serve in delivering high-quality, cost-effective services, based on their needs. We respect the value and strength our employees bring to our organization and commit to training them well, empowering them to make decisions, challenging them to be great, holding them accountable to high standards, and rewarding them according to their performance.
Discipline
We exercise discipline regarding all human, physical, informational and financial assets, whether at rest, in transit or working. We employ safety, security, protection and frugality at all times to ensure we deliver the highest quality and most cost-effective solutions possible for our members and other organizations we serve.
Innovation
We welcome change and continually adopt innovative ideas and practices that define the standard of excellence in everything we do. We challenge the status quo, are proactive in our approach to business, and are driven to be change agents within our industry to meet the needs of our members and solve problems for all those we serve.
Communication
We maintain open, honest, and constructive communication within and without our organization to build trust and ensure clarity and transparency in all our relationships.
Industry-Leading Innovation
New Horizon is a leading Cooperative service provider of Substation design, project management, construction, maintenance and testing for the five Distribution Cooperatives in upstate South Carolina.
Commitment to Technology
New Horizon is committed to providing services to our five Member Cooperatives using the latest technologically engineered  software, products and practices.
Commitment to Thoughtful Leadership
We team with other industry leaders to foster innovation and ensure the success and growth of the Electric Cooperative Power Services.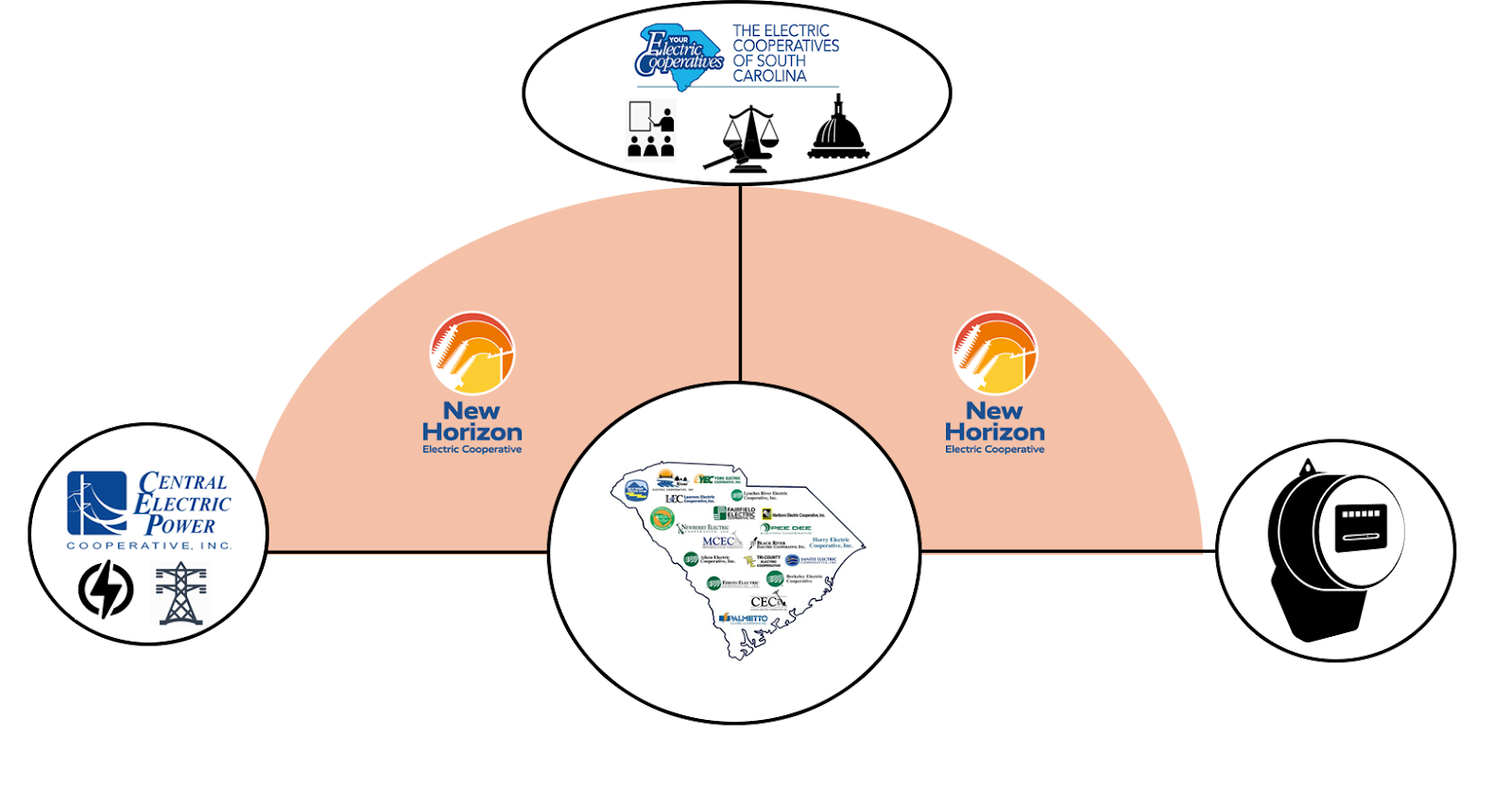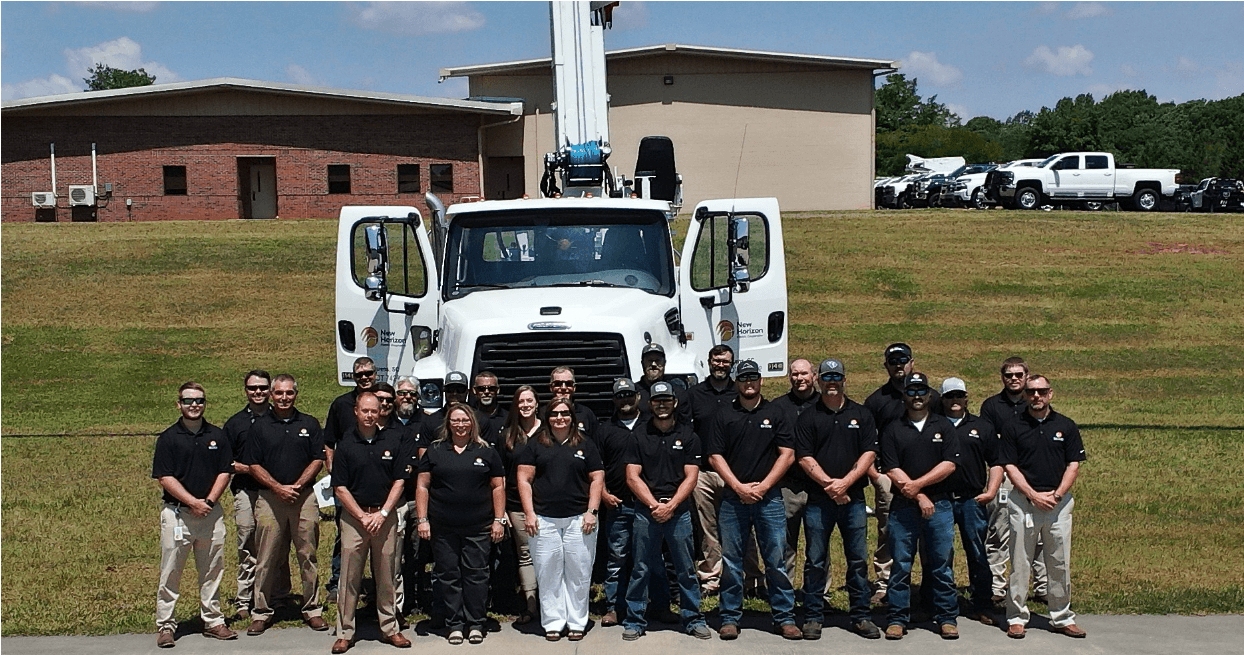 New Horizon is guided by a dedicated staff which is committed to defining and advancing industry standards in design and testing, creating and strengthening partnerships with complementary services, while solidifying the company's role as a thought conscious leader for the cooperative power service industry.